Last Updated on September 15, 2023 by Charmaine | The Canadian Wanderer
Work exchange is a great way to afford long-term travel and to have unique experiences while enjoying free accommodation from hosts. If you are a budget traveller and you want to stay on the road longer, this is an article for you!
* This post contains affiliate links, which goes toward supporting my site.
What is a Work Exchange?
A work exchange is a non-monetary agreement between a volunteer and a host. Volunteers will be working for free, for a fixed number of hours and tasks in exchange for housing and/ or other benefits (ex. food). Most places offer both housing and food.
Why participate in a work exchange?
A work exchange allows you to cut the costs of living by trading your skills and time for free accommodation and food. You are also living in a place that feels like home and gets an opportunity to build a stronger relationship with people in the community. More importantly, since you are volunteering, you would not require a work visa to stay, making your travel more flexible and easy.
It has been proven that slow travelling is the cheapest option as it allows you to absorb the culture, meet local people and understand their way of life. You will not need to race through a bunch of attractions over a short period and spend a fortune on living luxuriously.
How do I find a work exchange?
Today, I will be sharing with you FIVE different websites that will allow you to find hosts who would provide you with a free room and board. These websites have been used by many travellers. All you have to do is pay a one-time fee to the website to connect with your hosts and off you go!
There are two types of volunteer websites. The first type offers general help, which is similar to a job directory in which you can find all sorts of work, from reception to home renovation. The other is more specific to working outdoors and on farms. I love the variety and it really helps you buckle down on what you are looking for.
5 Websites to Find a Work Exchange
Here are 5 websites to help you find a work exchange:
I will be explaining each website more in detail below.
1. Worldpackers
Worldpackers is a platform that connects travellers with hosts around the world who would need help with different tasks. One thing that makes their website stand out is their insurance and the online resources available to help plan and prepare for your trip abroad.
Type of

Work Available

on Worldpackers
Gardening, Bartending, Handyman, Reception, Web Developer, Social Media, Teaching Languages, Painting & Decorating, Housekeeping, Tour Guide, Photography, Animal care, Content writer and more!
Services that Worldpackers provide
Access the website in three languages: English, Portuguese or Spanish
Worldpackers verifies every single host to ensure the safety of their travellers. If you need to leave your host for not abiding by the rules, WP Insurance will cover emergency stays for up to 3 nights.
Support from the Worldpackers' customer service team to help you at all times – before, during and after your travels
Learn about different topics related to travel and volunteering with videos from their WP Academy and Community blog
Membership Cost for Worldpackers
Solo Trips – Ability to contact all hosts, access to WP's support team and WP's insurance – $49 USD for 1 year
Solo Pack – Everything from Solo Trips plan + extended insurance + video lessons + discounts to other partners – $89 USD for 1 year
Couples / Friends Trips – Volunteer along with your partner or friend – $59 USD for 1 year
Couples / Friends Pack – Everything from Couples/ Friends Plan + extended insurance + video lessons – $119 USD for 1 year
Save $10 USD with my Promo code: THECANADIANWANDERER
2. HelpStay
HelpStay is a website database that provides a variety of volunteer options for all types of people. From house building to taking care of animals, they have it all and their memberships are a great value!
Work Available on HelpStay
Animals & Environment, Backpacker Hostels & Hospitality, Building & Restoration Projects, Farming & Homesteads, Community Betterment, Teaching & Language
Main Services on HelpStay
Unlimited access to over 1000+ volunteer opportunities in over 100 countries
Amazing filter system on the website to include the country, work type, spots available, minimum of weeks available and other rules (ex. couples).
Detailed host profile including their organization, task and help required, expected hours of help and accommodation arrangements
Feedback and reviews for both hosts and volunteers to provide authenticity and credibility
Free ebook on Volunteering Abroad
Membership Cost for HelpStay
Single membership: €42.99 per year
Couples or Friends Membership: €51.99 per year
3. Workaway
Workaway is a website that partners with hosts to work in exchange for room and board. They offer a variety of jobs – whether that is renovating a house or teaching at a hostel – the possibilities are endless. You can browse the site for free before membership to see if something catches your eye. Once you have a membership, you can contact the host directly.
Work Available on Workaway
Creating eco gardens, boat sitting, house sitting, baby-sitting, pet sitting, helping to construct natural earth houses, sharing in family cooking, giving a hand with general maintenance, and teaching and practising languages.
Key Resources and Services on Workaway
Over 40,000 hosts in 170+ countries
A volunteer database filtered by countries and regions
The Workaway team member will personally check your profile and provide advice to enhance it and gain more attraction
Allow hosts and volunteers to leave personalized reference letters and reviews
Strong community to other members and travellers who you can connect with
Membership Cost for Workaway
Single membership: $49.00 USD per year
Dual membership for couples or friends: $59.00 USD per year
4. HelpX
HelpX is a popular choice for those who love the outdoors and using their hands.
Work Available on HelpX
Organic farms, non-organic farms, farm stays, homestays, ranches, lodges, B&Bs, backpackers hostels and even sailing boats
Website Services on HelpX
Focuses mostly on outdoor and seasonal work
Create your own list of favourite hosts
You can read reviews and write reviews for hosts so other volunteers know more information
Be able to contact other volunteers via the Helper Companion page
Membership Cost for HelpX
Free membership with limited features; unable to contact hosts
Premier Membership with full features: €20 for 2 years for both single and twin memberships
A friend of mine is a member of the HelpX community since 2018 and used the website to find 9 hosts in 4 countries. You can read her tips on how to create a strong HelpX profile here.
5. WWOOF
WWOOF is a worldwide movement linking volunteers with organic farmers and growers. The organization aims to promote cultural and educational experiences through non-monetary exchange and building a sustainable community.
Work Available on WWOOF
Specifically working alongside farmers with their daily tasks
Services and WWOOF
WWOOF is organized nationally so you have to decide which country you want to volunteer and sign up for membership in that country. You can see all the destinations on this page: http://wwoof.net/#destination
Membership Cost for WWOOF
The membership rates may change based on the currency exchange of the time. I have provided the cost of a WWOOF membership in the United States for reference.
Single membership – US $55 / year
Joint membership – US $80 / year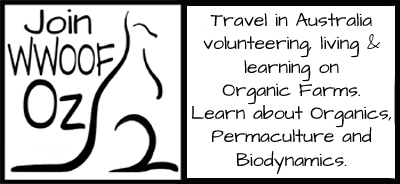 I'd love to hear your feedback if you have used these services before. Which website is the most user-friendly? Where did you go and what did you do? Leave a message below!
PIN IT AND SAVE IT!
5 Amazing Work Exchange Sites for Free Accommodation